McDonald, Gail
Gail McDonald, the wife of the late Dr. McDonald, has been one of our most supportive financial donors and it is in recognition of this that we have decided to name our season of shows after her late husband.
Dr. McDonald, originally from Rosetown, Saskatchewan, spent 10 years in Lloydminster as an Optometrist until his untimely death in May of 2000. He was an accomplished musician on several instruments and as Gail says, "He would have very much enjoyed being a patron of this facility."
It is with great pleasure that we welcome Ulmer Chevrolet as our Stage Sponsor. Our facility may not have been built if it were not for Ross Ulmer's vision and determination for a performing arts venue in Lloydminster.
Ross Ulmer has a Bachelor of Music Education from the University of Saskatchewan. While attending the University of Saskatchewan, Ross placed first in the Brass division of the National Festival finals, and recorded a national concerto broadcast with the CBC Winnipeg Orchestra. Ross also has a Masters of Music in Trombone performance from North Texas State University. After a brief stint as soloist with the RCMP Band in Ottawa, Ross entered the business world and in partnership with his brother now owns several automobile dealerships in Saskatchewan and Alberta.

As a volunteer Mr. Ulmer served as Chair of the Lloydminster Theatre Functional Planning & Design Committee from 1993 through 1999 and has been Chairman of the Lloydminster Regional Theatre Foundation. Ross was also a founding member of the Lloydminster Jazz Society (Jazz on the Border), a director for five years with the adult jazz ensemble, and has organized numerous music clinics for local students.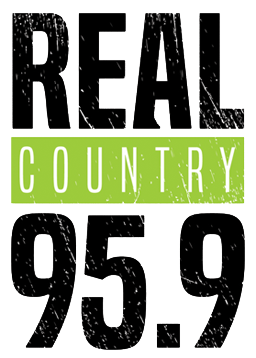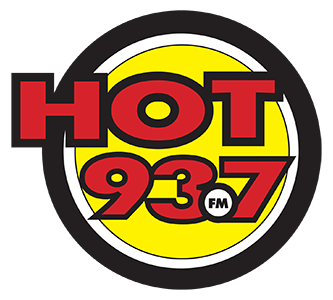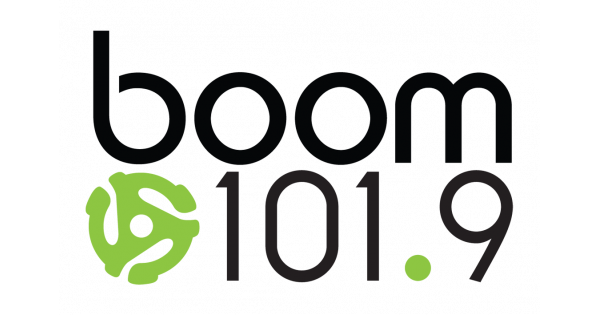 Multi-Purpose Space Expansion Donors

We will have an update on our Expansion plans in March 2023. Stay tuned.
Naming Level (Over $200,000)
Patron Level ($50,000-$99,999)
Sponsor Level ($10,000-$24,999)
Anderson, Connie & David
Juba, Vic & Ann
Lloydminster Concert Series Association
Supporter Level ($500-$9,999)
Altatude Music
Anonymous
Armstrong, Chris & Monte
Aston, Shirley
B & H Farms
Biram, Ed
Bugiak, Leo & Carol
Cavanagh, Mary
Champagne, Lynn
Davies, David & Diane
Day, Bob & Cheryl
Douglas, Rae
Douglas, Sharon
Duczek, Herb & Leone
Fahl, Heather
Gantefoer, Bernard & Cathryn
Gillies, Don
Greenwald, Scott
Harmel, Ethel
Home Hardware
Husky Energy
Huxley, Leona
In Memory of Maureen Ennis
Integra Engineering Ltd.
Kembel, Beth & Ray
Lash Enterprises
Little, Robert & Geri
Lloyd Teachers Association
Maz Entertainment
McAllister, Marilyn
Mitchell, Les & Marilyn
MNP
Moore, Glenn & Wood, Ruth
Mottram, Gwen
Newlin, Don
PSM Lawyers
Remax of Lloydminster
RJ Nelson Family Foundation
Robertson Moskal Sarsons
Rusling, Glen
Schaefer, Judy
Servus Credit Union
Spenrath, Jim & Glenda
Sweezy, Ethel
Synergy Credit Union
Ulmer, Ross
Veltikold, Dawn & Dave
Vinek, John
Wells, Della & Mel
Western Financial Group
Willard, Anne
Friend Level (Under $500)
Aalbers, Christine & Gerald
Acton, Robin
Amundrud, Karen
Anonymous
Arie, Dick & Donna
Arndt, Matthew
Bar Engineering
Bardoel, Mary Lou
Basset, Sharon
Beecroft, Diane
Benson, Malcom & Myrna
Bernard Denture Clinic
Blacklock, Cynthia
Blatchford, Caren
Booth, Carolyn
Bouchard, Jerry & Sheila
Bradley, Del
Breunig, Sandra
Bull, Ean
Campbell, Eleanor
Carlson, Lori
Carstensen, Carol
Cavanagh, Ted & Dianne
Chamberlain, Ralph & Gloria
Chambers, Larry & Linda
Chatters
Clark, Courtney
Cole, Murray & Virginia
Collinge, Keith & Verna
Cross, Jim & Jo
Cruickshank, Laura
Davidson, Art & Leslie Anne
Davidson, Lawrence & Elizabeth
Davis, Barry & Debra
Davis, Ken & Kim
Davis, Robyn
Davis, Sarah
Donald, Brenda
Dosdall, Isabelle
Dow, Catherine
Doyle, Pat & Barb
Duczek, Michele
Duncan, Don & Lois
Eaket, Dallas & Lesley Brooks
Eben, Bryce
Enns, Allison
Fairburn, Patricia & Reg
Findlay, Reid & Brenda
Finnestad, Cheryl
Flint, Mary Ellen & Don
Flint, Michelle
Forrest, Gail
Foster, Muriel
Fournier, Keith
Fowler, Debbie
Fraser, Debbie
Gilbert, Taras
Golden, Barrie & Gayle
Goodbrand, Ian & Connie
Gordon, Josie
Gramlich, Krystyna
Great Bend Financial
Haas, Graci
Halls, Gail
Hamilton, Joyce & Claude
Harris, Arnie & D'Arcy
Harris-Lorenz, Elayne & Norbert
Hauer, Charlotte
Hauer, Gertie
Hegseth, Linda
Heise, Carol
Hill, Brenda & Fred
Hill, Grace
Huard, Gerald & Dick, Janie
Huculiak, Anastasia
Hughes, Claire
Husch-Foote, Sherri
Jack, Gladys
James, Margaret
Johnston, Patti
Karst, Linda
Keichinger, William
Kelly, Philip & Shea
Kile, Jeanette
King, Bill & Billielu
Kitscoty Community Hall
Kiwanis Lloydminster District
Klages, Heather
Klippert, Dee
Kreiser, Francis & Laura
Krissa, Louise
Kuypers, Kathleen
Lane, Lana
Laursen, Mary
Leckie & Associates
Levesque, Suzanne
Lightfoot, Marge
Lloyd Veterinary Hospital
Loerzel, Irene
Logan, Robert
Long, Eveleen & Leonard
Lorenz, Garry & Fran
Lundquist, Deb & Dwayne
MacDougall, Terry & Heather
Malka, Elsie
Manners, Lynn
Margerison, Mark & Sonja
Marin, Lorelee & Henry
Martell, Brandon
Mather, Ryan & Pam
Mazerolle, Ron & Lori
McClelland, Vern
McDonnell, Graydon
McDonnell, Murray & Pat
McKenzie, Angela
McLaren, Charlene & Pat
McMahon, Rick & Bernice
McMillan, Desmond & Sharon
Milne, Sylvia
Mitchell, Jim & Loretta
Mitchell, Marilyn & Les
Moline, Koree
Morin, Lillian
Mutter, Kelly & Melanie
Neff, Lavender
Neighbors Pub (Lana Andersen)
Nicholson, Laurie & Clarice
North, Lilly
Noyce Photography
Oddan, Shirley & Melvin
Oliver, Wanda
Olsen, Miles
Olsen, Miles & Randa
Oracheski, Robert
Paul, Kathy & Larry
Paull, Valerie
Pilgrim, Loretta
Poppleton, Margaret
Prost, Lillian
Pryor, Len & Sharon
Quilichini, Linda
Quinn, Elaine
Rehead, Don
Reiber, Barry
Reid, Yvonne
Ribey, Patricia
Robson, Madeline
Rommel, Nancy & Ron
Sandercock, Dorothy & Peter
Schick, Mary
Sharp, Deanna
Sieben, Len & Maria
Silverwood Toyota
Sims, Sandra & Dave
Skoretz, Germaine
Smiley, Clayton & Monique
Smith, Morris
Sproull, Inez
Stang, Glenn & Jeannie
Stefanuk, Gordon & Susan
Stephenson, Heather
Strueby, Mineko
Sunderland, Robert
Taylor, John & Kerry
Tenney, Merle
Thiel, Gordon & Debbie
Tomiyama, Kenneth & Ethel
United Church Women
Vokins, Dick
Walker, Becky & Collin
Walsh, Ron
Weaver, Alison
Weiss, Brian & Carol
Wert, Catherine
Wheler, Don & Holly
Wich, Brittany Wich
Wood, Ruth
Worman, Wendy
Wright, Dave & Frances
Wright, Marilyn
Wurtz, Leo & Brenda
Yockey, Kelly
Zelionka, Glenda
Zorgdrager, Lynette
Benson, Malcolm & Myrna
Booth, Carolyn
Carstensen, Carol Anne
Kay, Cam
Kenyon, Jolene
Reitsma, Shelly
Weir, Doug
Armstrong, Chris & Monte

Aston, Shirley
Benson, Malcolm & Myrna
Bolt, Jordan
Booth, Carolyn
Breunig, Sandra
Burton, Deb & Terry
Christie, Terri
Davidson, Leslie Anne
Davis, Robyn
Duhaime, Mona
Evans, Ramona & Murray
Facca, Enid
Feenstra, Pat
Fischer, Jill
Gerlinsky, Jeanette
Haas, Ted
Hamilton, Joyce & Claude
Hankey, Patricia
Hofer, Carol
Hurley, Kim
Krake, P.
Kuchenbrand, Doug & Anna
Lawrence, Jackie
Lundell, Linda
Machin, Maryanne
McNamara, Theresa
McQuid, Chris
Mitchell, Marilyn & Les
Mutter, Kelly
Muzichuk, Blain
Paulgaard, Rod
Poole, Trina
Rivest, Cathy
Robinson, Bill
Rohs, Eileen
Ryan, Katie
Sawtell, Sharon
Schmitz, Jennifer
Sharp, Deanna
Thiel, Debbie
Topley, Dorella
Totman, Denise
Weir, Doug
Wood, Ruth
Wright, Marilyn
Wright, Darrell