January 14, 2022 - Fri - 7:30 pm
Vic Juba Community Theatre
presents

Dr. H.A. McDonald Season
All Seats: $20.00
Entry Requirements due to public health order:
COVID-19 Protocols
Michelle Andres offers an immersive artist experience, merging the world's greatest composers' intent with her own, and inviting the audience along for the ride.

Michelle is a pianist of remarkable versatility: soloist, composer, collaborative artist and teacher. As a soloist, she has given passionate and lyrical performances in Ukraine, the United States, and across Canada, putting audiences at ease with her fluid technique and rich colorful tone. She is excitingly fearless in her choice of repertoire, from the most physically demanding of works to unique paths of intense emotional discovery.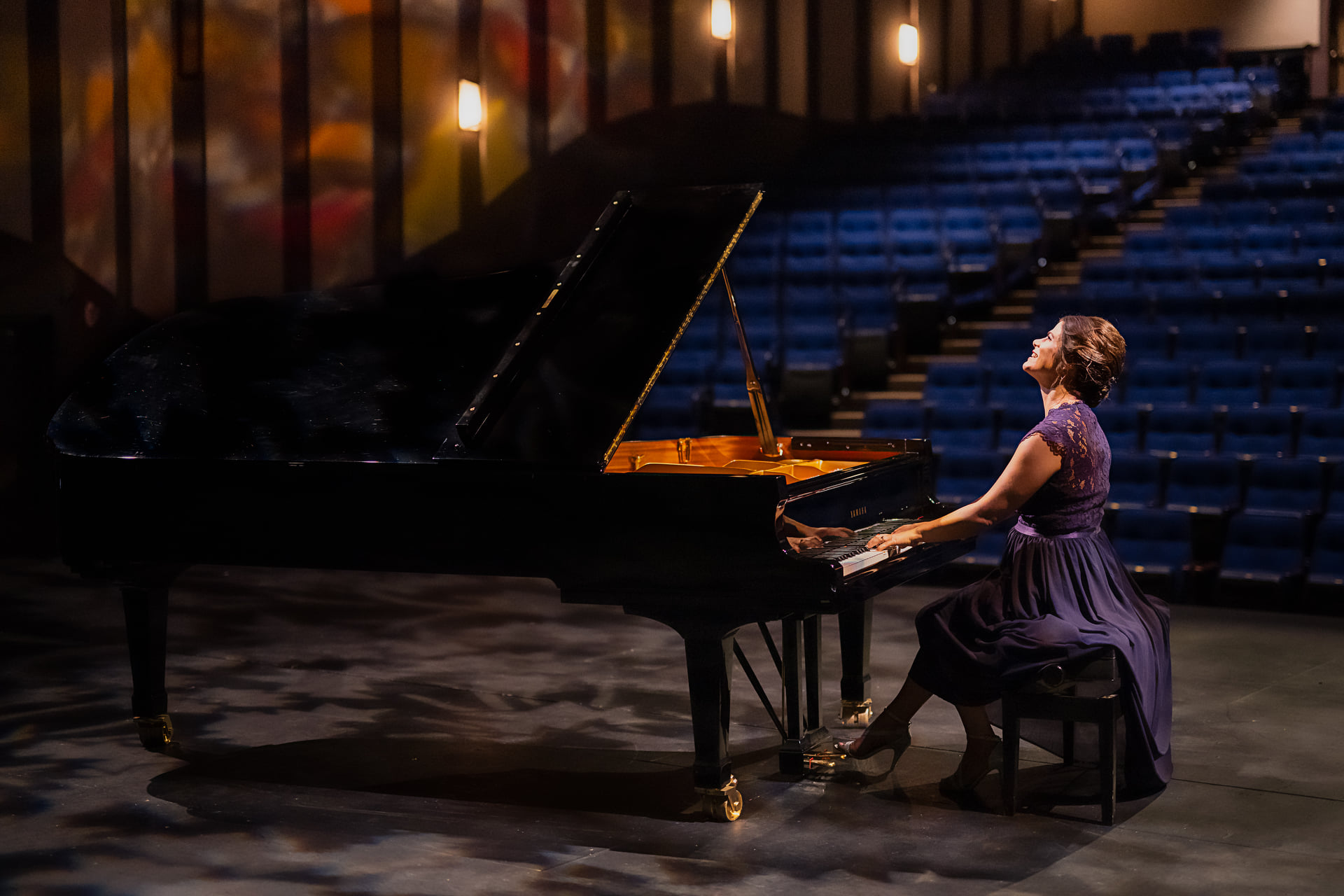 "A consummate professional, an artist and a magician with a piano are words I would use to describe Michelle Andres. With Michelle's playing, music takes flight."

- Karen Fawcett, The Darling Diva
"Michelle truly cultivates musical storytelling as it should be: full of passion and artistry, of imagination and wonder and at all moments accessible and expressly directed to each and every listener including herself. What an exciting pianist to encounter and to have leading a musical journey!"

- Clint Martin, Masters of Music (Piano Performance), Canadian Diplomat