October 17, 2023 - Tuesday - 7:30 PM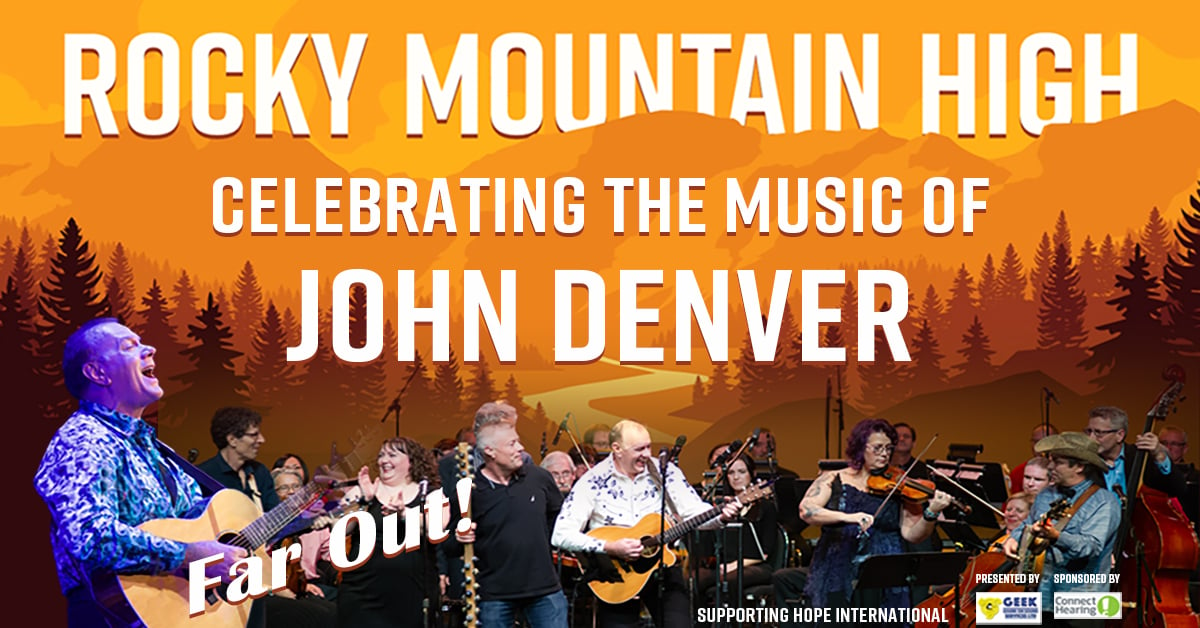 Presented by
Geek SOS Services LTD


Adults: $60.00
Seniors: $54.00 (65 years and over)


An outstanding production, created by Canadian recording artist and producer Rick Worrall, and John's longtime friend and arranger/conductor Mr. Lee Holdridge, this production honors the incredible legacy of songs John left us. Not a dress up like John show, but rather a production that stays true to the original arrangements as first created by Lee Holdridge, John's arranger/conductor.
Join Rick and his brother Steve Worrall, also a Canadian recording artist who toured with Tom Cochran and more, an Allstar band comprised of some of the best musicians in the country and an ensemble of players from symphonies across Canada.
Here's what the critics say….
"For the Love of John Denver…. Amazing"!! ~ Calgary Herald
"An absolute must see"! ` Martin Kull GM Centennial Concert Hall Winnipeg
"Rocky Mountain High spectacular evening of great music…Every tribute show should be like this one"!!! ~ The Daily Courier
Sing along to your favorite hits including Rocky Mountain High, Sunshine on My Shoulders, and of course Take Me Home Country Roads.
A great show for all ages…isn't it time your kids and grandkids learned what "FAR OUT!" was all about???
Sponsor Connect Hearing
Supporting HOPE International